Shelby Design Center Lighting One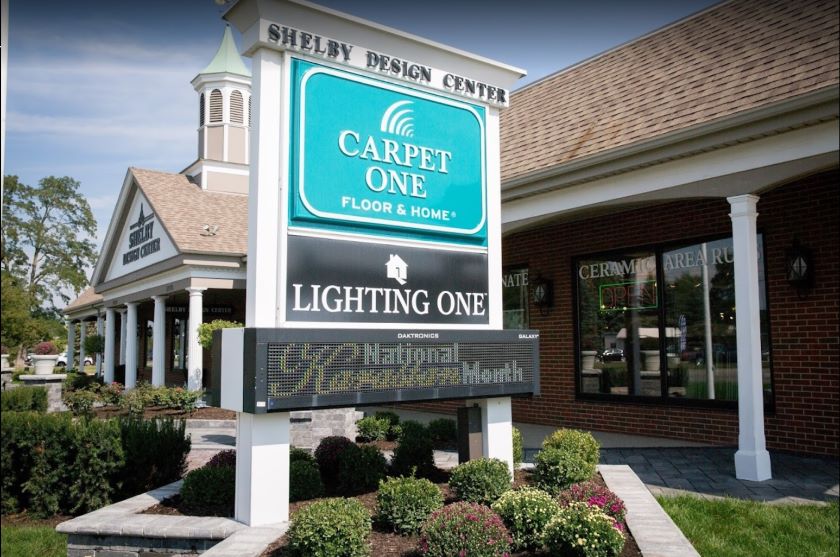 Visit our local Lighting One showroom for Chandeliers, Sconces, Ceiling Fans, Crystal, Home Accessories, Shades and more!

Welcome to Shelby Design Center Lighting One, your source for all of your home lighting needs. Whether you need a chandelier for your dining room, sconces to light the hallway, bath fixtures to illuminate your bathroom mirror, mini-pendants to complement your kitchen décor, outdoor lighting to complement your landscaping, under-cabinet fluorescent lighting for your utility room, a table lamp to match your living room set, or even a flush mount for your bedroom — you will find it (and more) at Lighting One. If you don't see what you need on this site, don't worry! Simply contact our independent showroom for even more products available.
At Lighting One, you will love our great prices, but you will be even more excited with our lighting design experts who can help you with your room lighting design needs. An added plus is that since many of our products are exclusive to Lighting One members, you will have access to unique products that just can't be found anywhere else.
Shelby Design Center Lighting One
Light Fixtures

We carry a broad selection of home decor and light

fixtures including bathroom fixtures, chandeliers,

directional lighting, exterior lighting, fans, lamps,

sconces, and more! Our design center enables

customers to navigate through our showroom

and shop for all of your home needs from flooring to lighting.

Rooms

From vanity lighting to outdoor ambiance, dining

room chandeliers to family room recessed lighting,

Shelby Design Center helps choose the right light to

create a functional space. We even offer specialty lighting for game rooms!

Design Advice

Our dedicated staff are experts in not just the

flooring field but have experience with design.

We can help you with style, designs, and selection

to achieve your ultimate goal whether it be for a

small, modern bathroom of a traditional dining room.

We work within your price range and offer the best

prices for your desired room.